SMB constantly strive to set new standards for customer care, quality service, operations and are very flexible in our approach
Every organization runs more efficiently by being in complete control of the information it creates, from point of creation, preserving and destruction. SMB can help you to become more effective assisting you with the circle of life of your data. All documents are stored and tracked with our own unique reference number which can be associated to your own document description. All items are scanned at every touch point, pick, delivery, collection and re-file. This enables a robust and secure scanning process, with historical information. This process gives our customers the confidence that their items can always be located when needed. Unlike other document storage companies SMB have thought how we can make life easier for their customer and have a unique tiered pricing structure that make your storage invoices that much easier to understand.
Services: Are you running out of space to store your boxes? Are these boxes getting in the way? Can you utilise the space more effectively? Our document storage solutions will help, giving you back the much needed space with in your office and our file management service ensures that you know just what is inside each box.
Latest Blog Post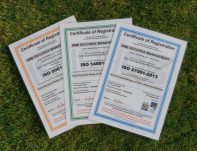 When choosing a supplier, you need a company you can rely on, and have confidence in, to handle your legal documents or securely shred your personal information, it's important to locate one that is reliable and efficient, but that's not all you need to consider. Whatever you are looking for, it's important to know that the Read more about Why choose certified services[…]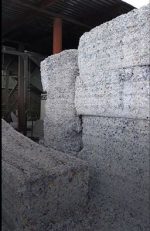 SMB not only provide secure document storage and digital scanning but we also carry out a confidential shredding service. All paper is shredded twice. The first shred (shown here) once completed, goes through a second stage shredding which shreds the pieces even smaller. This mixes the paper more efficiently so your documents could be spread out Read more about Number 1 – Secure Document Shredding[…]
Previous
Next